Stunts/Explosions
DAMIEN TRAN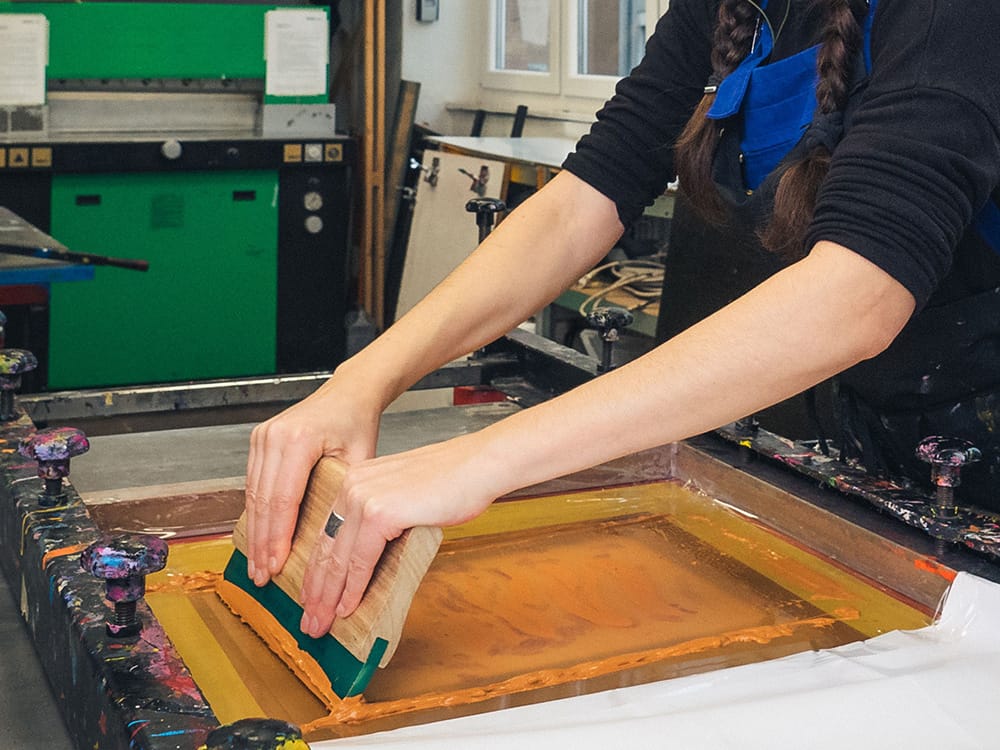 Screen printing
Printing technique
Screen printing is a very old printing technique (10th century) which uses a system of stencils (or "screens"), allowing to realize drawings by superimposing layers of colors, each stencil corresponding to a color.
Framing and mat
Suggestion
All works can be framed on site at the gallery. With or without a master key, in raw or black oak frames for some.
The artist
DAMIEN TRAN
Damien Tran is a printmaker and graphic designer, based in Berlin. He makes gigposters, books and zines with the help of an old xerox machine, a risograph and screen print press. He co-runs the art collective called Palefroi .