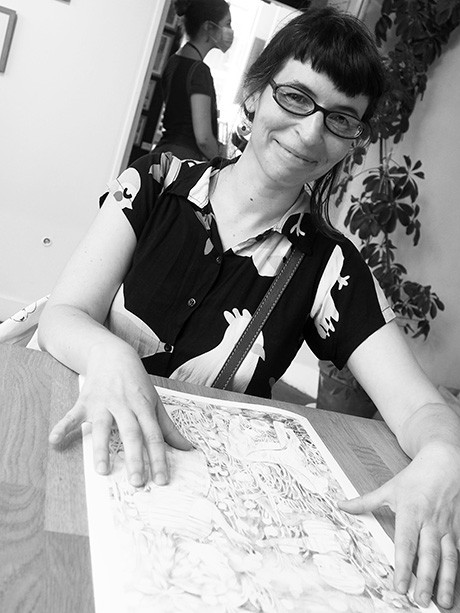 AMANDINE MEYER
Amandine Meyer draws and yarns. She contributes to collective fanzines and self-publishes since 2004. She has released books through ION, Solo ma non troppo, Kaugummi books, F-L-T-M-S-T-P-C.
Drawing, ceramic and etching are the practical tools with which she builds her universe.
She also enjoys working with other artists, for instance creating a video for the King's Lynn Church tower with the light-artist Julia Dantonnet or building a giant paper diorama to be exposed under a bed, with Christelle Enault for the "Here they found her down on her knees" exhibition...
In 2016 she published a comic book entitled "histoire décolorée", at Editions Misma.
She also does illustration work and has released several children's books through the Editions feuilles de menthe.