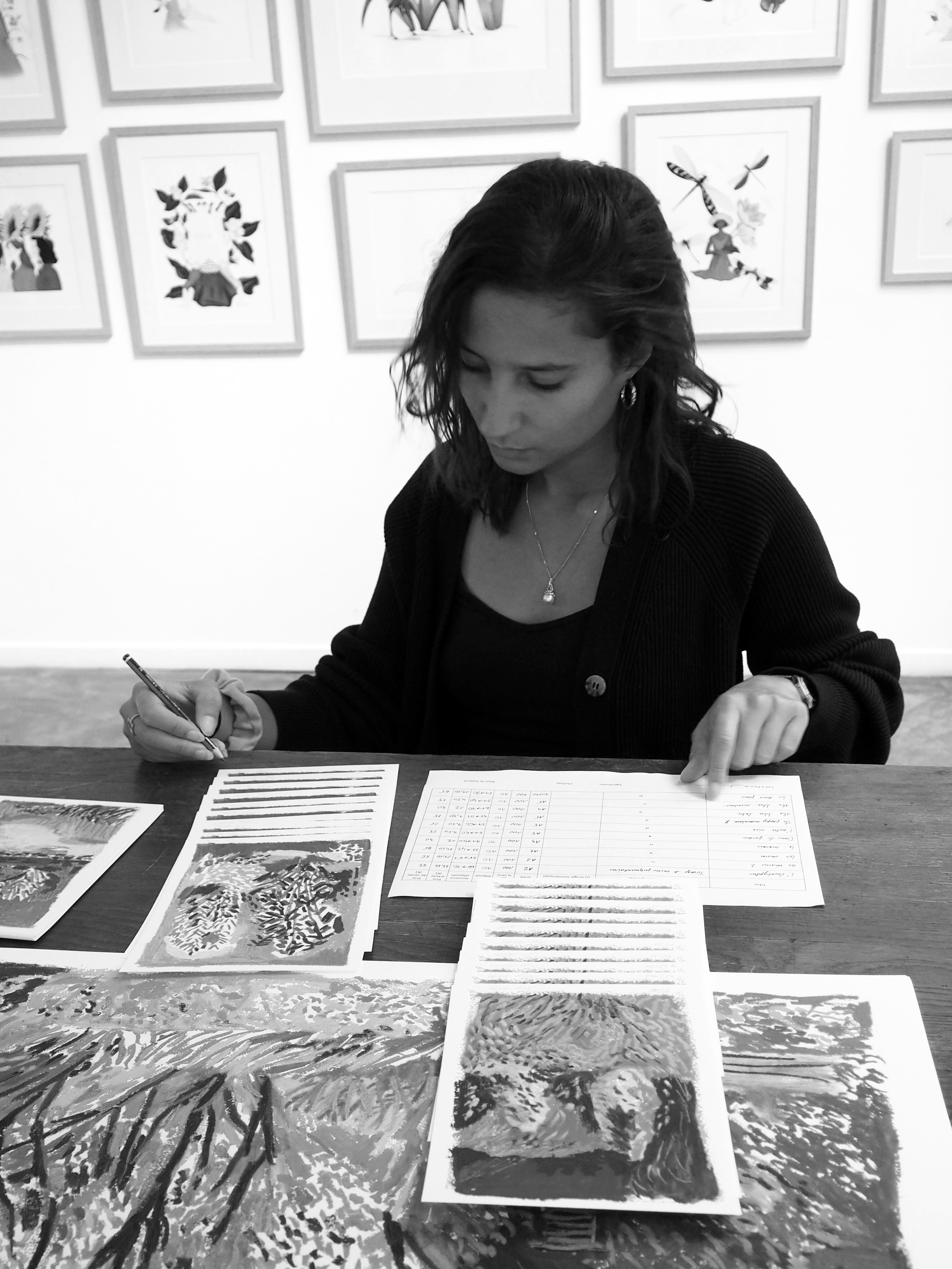 BEYA REBAÏ
Born in Paris in 1995, Beya Rebaï studied illustration in Brussels, Belgium, for three years before pursuing a master's degree at the École de Condé in Paris. Fascinated by colour, and especially inspired by the artistic movement initiated by the Nabis, she builds her drawings with a carefully selected colour range.  When she travels, Beya always carries a sketchbook and some wax pastels. She draws what she sees, using her distinctive colourful palette. She likes traditional techniques such as pastel or coloured pencils as well as digital illustration, which offers unlimited colour choices.
Beya's inspiration comes from her trips and the people she meets. A girl in a cafe, a bouquet of flowers, the grace of a mountain, everything is an excuse to draw. She often draws on her memories as well as her imagination to create illustrations that tell a story, her story.


On the occasion of her Solo exhibition, "Les Beaux jours" at the SLOW Galerie, Beya participates in the 5th episode of the podcast "La bonne Aventure".
Beya is represented by the illustrator agency LA SLOW.