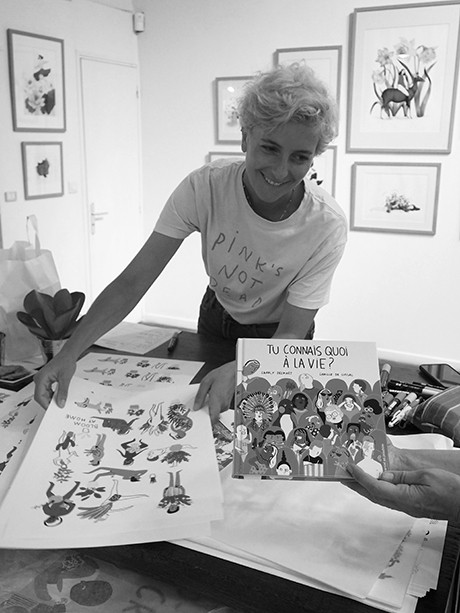 CAMILLE DE CUSSAC
Let's dive into Camille's delightful and eccentric world!
The characters she creates seem pleased to be made of and surrounded by such colours in the quirky settings they inhabit, driven by the artist's gentle madness.
She brilliantly associates objects and patterns, conventions and nonconformity, irony and generosity, composing a personal and unique portrait of the world.  
Camille draws as well as she writes and the multiple books she has illustrated are often filled in with her own words.


The artist's illustrated interview here !
Camille is represented by the illustrators agency LA SLOW.
Son agenda