"Tu me déchiffres..."
HELENE GLOWINSKI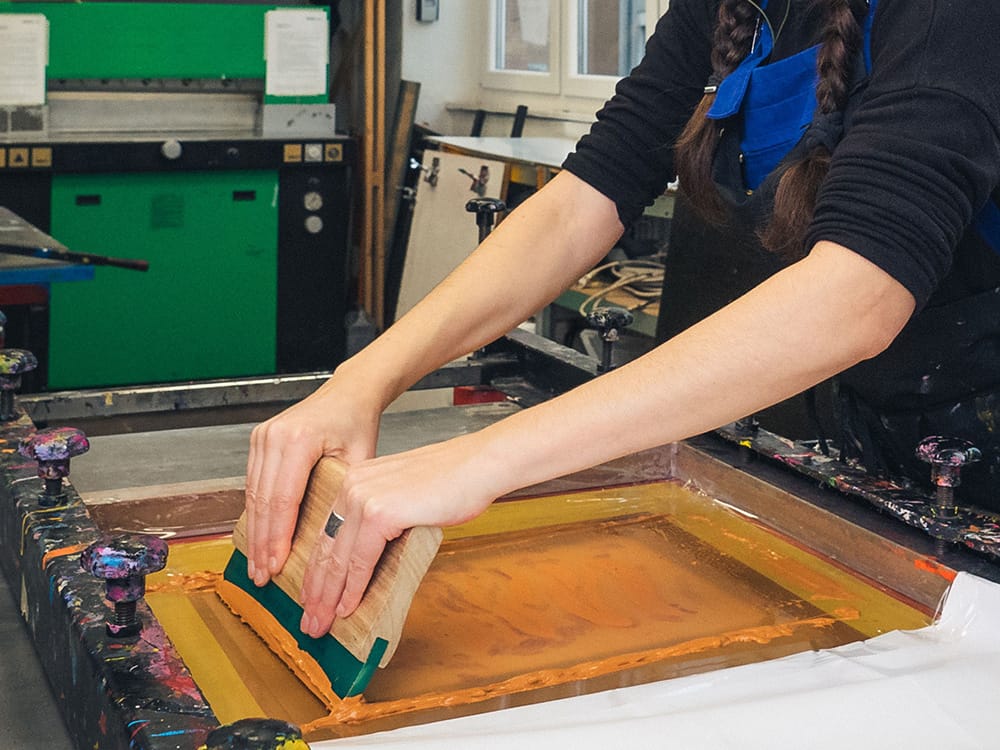 Screen printing
Printing technique
Screen printing is a very old printing technique (10th century) which uses a system of stencils (or "screens"), allowing to realize drawings by superimposing layers of colors, each stencil corresponding to a color.
Framing and mat
Suggestion
All works can be framed on site at the gallery. With or without a master key, in raw or black oak frames for some.
The artist
HELENE GLOWINSKI
La toute première estampe d'Hélène Glowinski est un motif gravé dans une plaque de contreplaqué. Associé à d'autres, ils sont devenus jeux. Jeu d'association ou jeu de lettres, ses dessins graphiques se découpaient en cartes à jouer et à manipuler. Plus tard, Hélène s'est détachée de l'objet pour aller vers l'image. En changeant l'orientation et l'encrage…