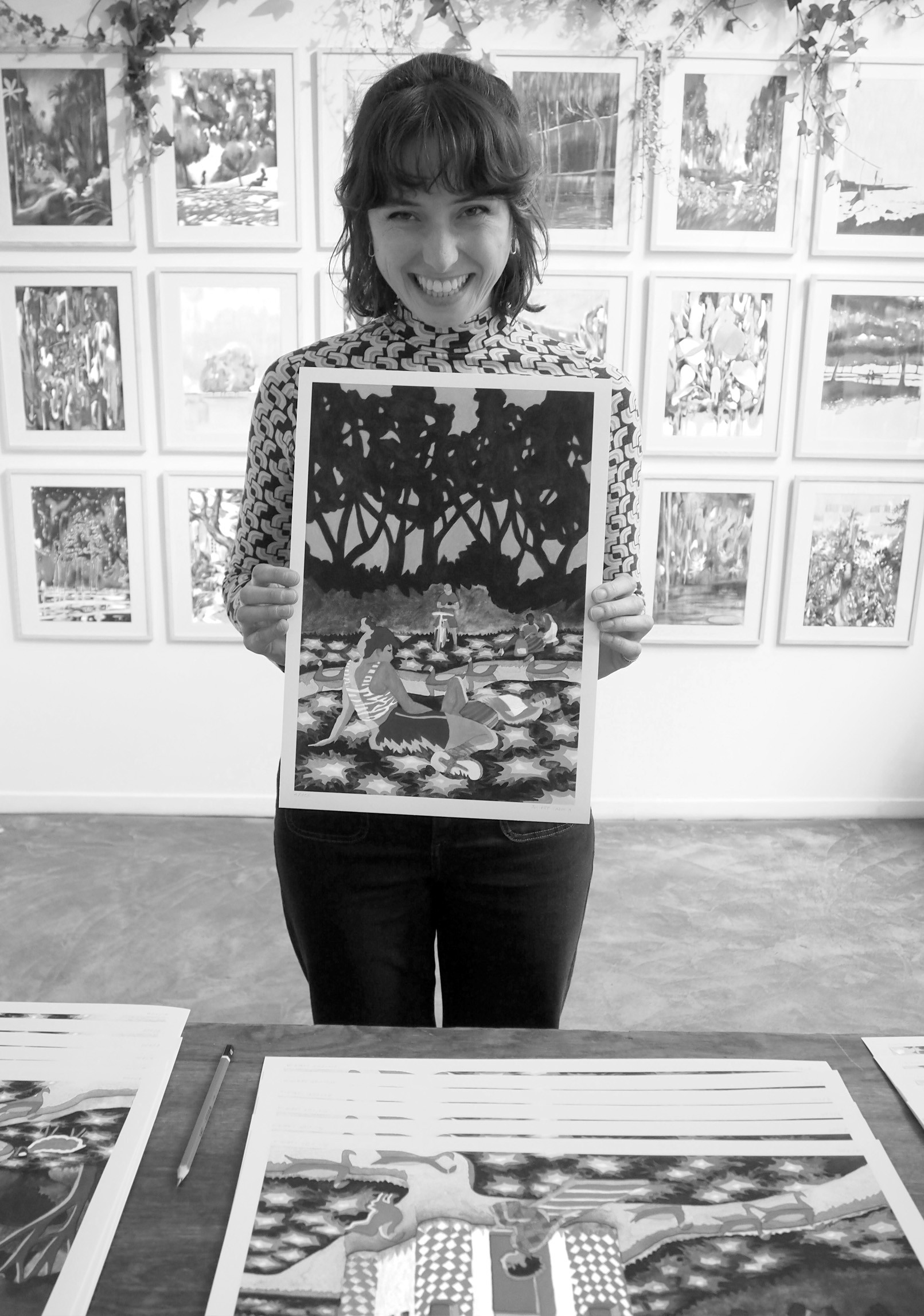 JULIETTE LABORIA
Lover of tales, fantastic stories and poetry, Juliette Laboria studied animation cinema for 5 years at the Arts Décoratifs de Paris. She explores the moving border between reality and imagination through writing and still or animated images in bright colors. Her favorite subjects refer to summer, childhood and dreamlike worlds, with the living in all its forms occupying a central place.
Today she works in both animation and illustration.
In her free time, she keeps a drawing book that she feeds with portraits taken on the spot and life scenes. She tries to transcribe the small details of everyday life, blended into the landscape but nevertheless filled with meaning and importance and to make people feel the materials, the skins, the heat, the light, the softness too.