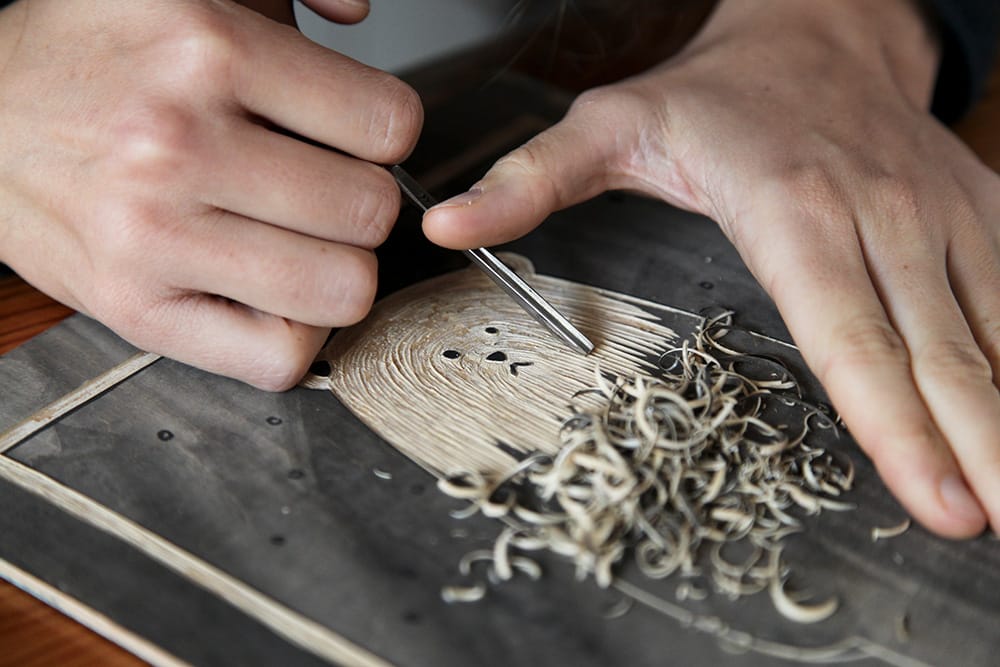 Etching
Printing technique
Etching, (etching, carborundum, linocut, woodcut, etc...) is a generic term for techniques that use incision or digging on a plate whose material depends on the technique (metal, wood, linoleum, etc...) to produce an image. This plate, which could be called a "matrix", is then inked and pressed to create several copies of the engraved image.
Framing and mat
Suggestion
All works can be framed on site at the gallery. With or without a master key, in raw or black oak frames for some.
The artist
ZOÉ LAB
Designer graphique et illustratrice freelance à Paris. Signe particulier : le noir de son trait qui négocie, à plein, les vides du blanc. Elle cultive un vif intérêt pour la narration courte sous toutes ses formes, et la mise en récit de son quotidien ou de celui des autres l'inspire.